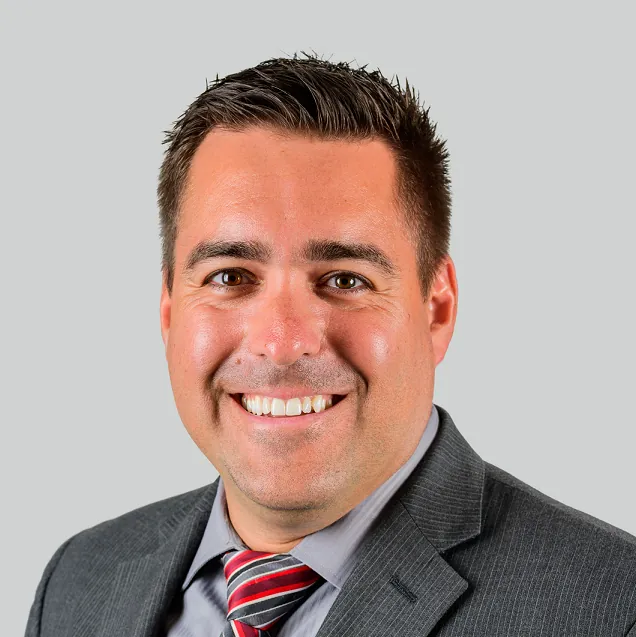 Chad M. Bruckner, LPI
President & Managing Partner
CHAD M. BRUCKNER is president and managing partner of Pennsylvania-based Intercounty Investigations & Solutions — a one-stop shop for cutting-edge private investigations, background screens, law enforcement training, consultation and more.
Results matter, and after accruing high-level expertise via two decades of experience in law enforcement and the military, Chad is uniquely positioned to provide private citizens, corporate entities, law firms and government agencies with the solutions they require.
Detective. Undercover Officer. Background Investigator. Digital Forensics Expert. Lead Field Training Officer. Patrol Squad Leader. Chad held all those critical roles, and more, during a 13-year career in law enforcement serving a large borough in the Philadelphia suburbs. Having conducted more than 1,000 serious and often complex criminal investigations — including homicides, kidnappings, narcotics, fraud, sex crimes, and more — Chad developed and employed a razor-sharp set of skills to solve cases and elicit numerous confessions.
As a detective, Chad established a trailblazing Street Crimes Unit that solved 100% of all shootings and robberies within his police department's jurisdiction during his tenure. The unit made over 250 felony drug arrests between 2012 and 2015, and was responsible for a 40% reduction in crime during that period. At the same time, Chad became a court-recognized expert in several disciplines — exceptionally valuable expertise that he now brings to his clients.
Prior to his law enforcement career, Chad served eight years in the United States Army. A combat veteran, he supervised more than 300 operations in Iraq as an Infantry Squad Leader; his platoon was directly responsible for capturing four of the top 10 high-value targets in their sector. During his military service, Chad was recognized once as Battalion NCO of the Year and in 2004 had the distinct honor of being recognized as Brigade (approx. 4,000 soldiers) NCO of the year.
A certified police instructor who currently teaches a variety of courses to Police Academy cadets, Chad is also a trained volunteer with Police Crisis Intervention & Stress Management teams. One of his many missions is to serve first responders on the front lines, and help reduce the stigma of mental health advocacy in first responders. Chad teaches courses designed to help individuals maximize their potential and chart a path for peak performance, leadership development and improved well-being.
Chad holds a Master's Degree in Digital Forensics and a Bachelor's Degree in Criminal Justice from DeSales University.
An experienced and engaging leader, speaker and investigator, Chad is always seeking to make a positive impact on everybody around him. His core values of integrity, selflessness, diligence, attention to detail and loyalty have served him well throughout his life and his career.
Such values are at the heart of Intercounty Investigations & Solutions, making it the area's premier firm when it comes to delivering timely and professional results.