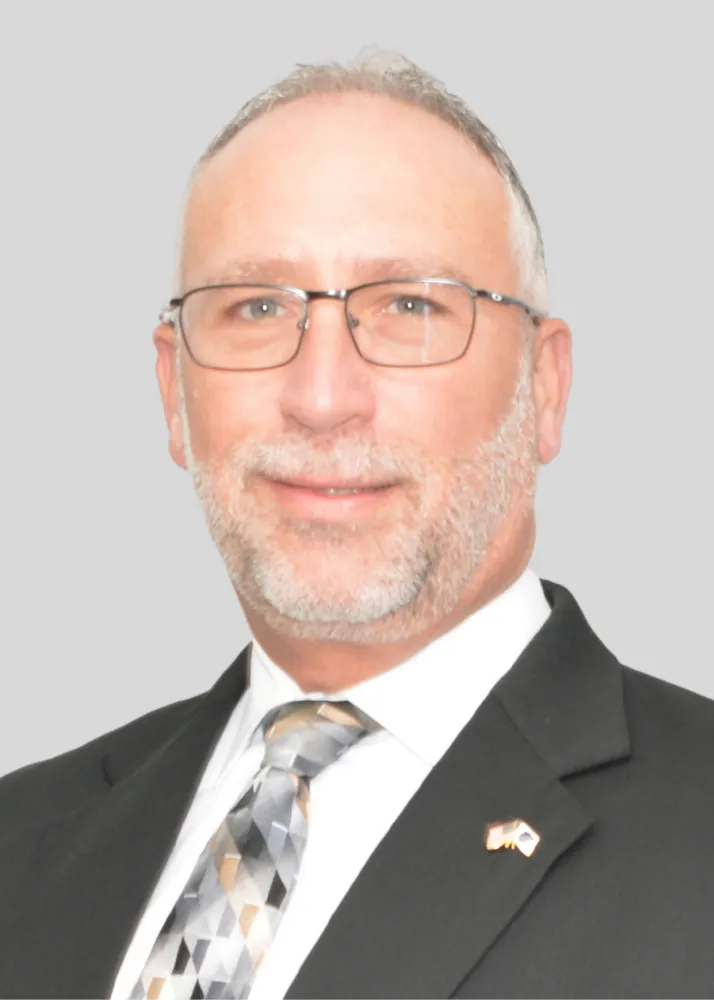 Special Investigator
Andy Kehm had served in the law enforcement field for 28 years.
He was the Chief Deputy Coroner with the Lehigh County Coroner's Office from August 2014 to June 2019 and had stepped back as a Senior Deputy Coroner until March 2022. Andy was the Patrol Sergeant with the DeSales University Police Department for one year after retiring with twenty-one years of service with the City of Bethlehem Police Department. He served as a Detective/Sergeant assigned to the Criminal Investigations Division and Supervisor of the Forensic Services Unit.
Andy has been a Field Training Officer, Emergency Response Team (SWAT) member for ten years, Water Rescue Team member, Criminal Investigator, and a founding member of the City's Crime Scene Unit where he has testified as an expert in Crime Scene Investigations in Northampton County Court, Fingerprint Processing and Identification in Federal Court (3rd Circuit), Northampton County, and Lehigh County Courts, Crime Scene Investigation and Forensic Examination in Northampton County Court and Bloodstain Pattern Analysis in Lehigh County Court.
Andy served six years with the U.S. Army Military Police Corps attending the U.S. Army Military Police School, Military K-9 School, and the Military U.S. Customs Inspector School. In the Military, he performed Patrol and Field Operations, Patrol K-9 Handler, and three years working with the U.S. Customs Service in West Germany. Andy has been a Deputy Coroner (part-time) for the Lehigh County Coroner's Office from 1995 to 2014 and is a Diplomate with the American Board of Medicolegal Death Investigators. Andy has graduated from the Allentown Police Academy and attended continuing education courses in the following locations; St Louis University School of Medicine, Miami-Dade Police Training Institute, Mercyhurst College, National Transportation and Safety Board, The Pennsylvania Chiefs of Police Association, Laboratory of Forensic Science, Sirchie Fingerprint Laboratories, Office of Attorney General, Penn State University, and Harrisburg Area Community College for Basic, Advanced and Master Forensic Disciplines and Programs.
Andy has trained and given presentations for the Bethlehem Police Department, St. Luke's Hospital, Lehigh County District Attorney's Office, Cedar Crest College, Lehigh Valley College, Lehigh County Coroner's Office, TriTech Forensics, a judge for SkillsUSA and is the Program Manager of the Northeast Forensic Training Center and an Adjunct at Northampton Community College.
Professional Associations
International Association for Identification- Member since 4/29/05
Pennsylvania Coroner's Association-Member since 1995
American Board of Medicolegal Death Investigators, Registry # 1270, since 2008
Scientific Working Group for Medicolegal Death Investigations – SWGMDI Death Scene Investigations Sub-Committee, April 2011 to 2013
International Association of Coroners & Medical Examiners – Active Member since 11/02/2011
International Association of Bloodstain Pattern Analysts – Provisional Member # 3778 since Jan 2012
Association for Crime Scene Reconstruction – Active Member #AC861 since April 2012
Pennsylvania Homicide Investigators Association – Previous member and renewed since 2019